The leading cheque printer in Canada
When a cheque is used in Canada, there is a very good chance that the D+H name is behind it. D+H, a Finastra company, is the leading cheque supplier and trusted partner to many of the banks and credit unions in Canada, with over 140 years experience. Our reliable cheque solutions provide an exceptional experience for our customers, incorporating high-quality products backed by top-rated customer service. Both the Personal and Business cheque programs offer the functionality needed to meet a range of cheque-related needs.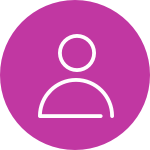 Personal Cheques
We offer handwritten cheques that provide you with various personalization options to make your cheques truly your own. Contact your financial institution for more details or to place a first-time order.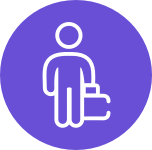 Business Cheques
A broad range of handwritten/manual or computer cheques are available to meet the needs of any business. Whether you are looking for a standard cheque or for something more customized, we offer a solution to meet your business needs.
For handwritten cheques, our most popular product is the Multi-Purpose cheque, with a detachable side stub for easy recordkeeping. If you prepare payroll, there is our Payroll cheque with a unique stub to record employee earnings and deductions. For customers requiring more recordkeeping options, consider our Voucher cheque with three stub options for recording general details, or payroll or disbursement information. If you have specialized recordkeeping needs, the Voucher cheque also offers a fully customized stub.
To order business handwritten cheques, call 1-855-826-5912.
We offer a wide range of computer cheques and forms that are compatible with virtually all accounting software. Computer cheques save you time as the cheque details are printed by your accounting software. Fully customized computer cheques are also available.
Contact us at 1-855-826-5912 for more details, or to place a computer cheque order.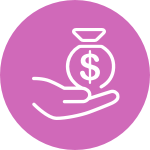 Business Deposit Solutions
A complete range of business deposit products are offered, to help you easily manage your account transactions.
Deposit slips – Help ensure accurate and timely deposits of your business funds. Pre-printed with your company name and account number to save you time. Carbonless copy for easy record keeping.
Deposit bags – Make deposits anytime. Security "tamper evident" inline seal. Includes a printed tear-off receipt for ease of tracking.

(Not available at all banks and credit unions.)

Deposit organizers – Stay organized by keeping all of your deposit items together in one convenient location.
To order your deposit slips, bags and organizers, call 1-855-826-5912.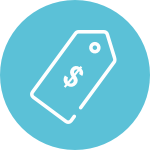 Accessories
We offer a variety of associated accessories for personal and business cheque users, to help you stay organized. Products such as personal cheque book covers, peel and stick address labels, and leather card wallets are functional yet stylish. To present a more professional look, consider our business cheque envelopes preprinted with your business' return address as well as self-inking stamps. Store unused business handwritten cheques in our sturdy binders.
To order accessories, call 1-855-826-5912.
Rise above the crowd with our D+H Business Essentials, featuring business cards and letterheads, posters and signage, nameplates and badges, and custom stamps.
To learn more about these products or to place an order, visit
www.dh-businessessentials.com
The benefits
Deep expertise with 140+ years of experience

High-quality products backed by top-rated customer service

Advanced security enhanced by audit processes, that ensure your financial information is well protected